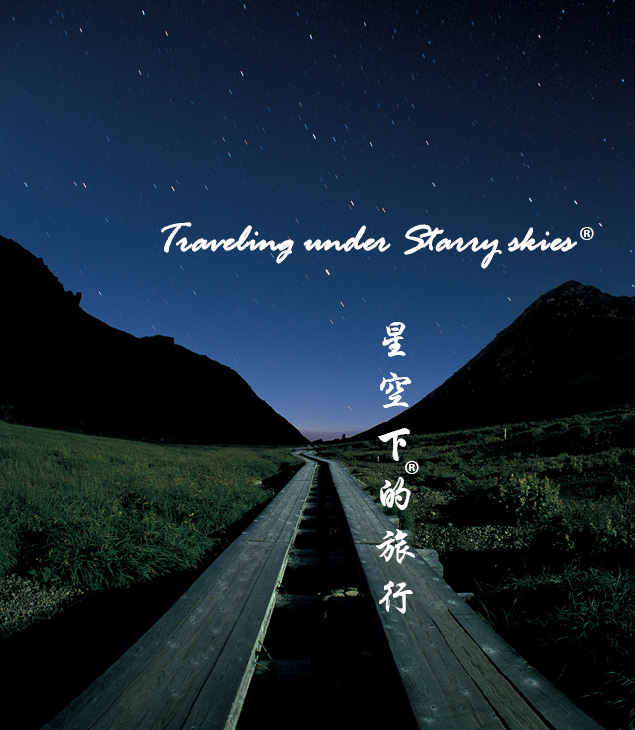 Traveling under Starry skies
Traveling under Starry skies is a way of living. The tranquility of starry skies gives us the space to bring a peaceful and open mind to experiencing life. When you are traveling, regardless of whether you are exploring a big city, visiting an ancient monastery, or waking up to the scent of boiling milk tea on the grasslands, you will be able to mindfully live these experiences on our trips, with the same space and mind as if you were under starry skies. To travel is to live. At Starry Expeditions, we go the extra mile to help travelers live out the beauty of travel.
Traveling under Starry skies is about nature. Whenever we are under the peaceful starry skies, the most legendary and magical part of nature, we are on the road to getting back in touch with nature. At Starry Expeditions, we love and value nature. We help travelers reconnect with and rediscover nature through custom-designed trips to China's remote lands and cultural destinations.
Traveling under Starry skies is about people. When you are traveling, you are not alone, you are traveling under the guidance, support and care of a sky of stars: your personal trip planners, professional star guides, talented Starry hosts, experienced drivers, senior travel advisors, welcoming local families, and all the other friendly people you meet and connect with on your trip. With their dedication to making your trip exceptional, these stars craft your trip and your travel experience. At the same time, you are also enriching our lives. It is a starry world, we are all traveling under starry skies.
Traveling under Starry skies is also about brilliance. From our innovative Starry team, to our hand-picked star destinations, carefully-designed custom trips, a few select Expeditions, and the annual small Starry Escapes group journeys, we strive for the best to ensure each traveler a brilliant trip.
The journey has only just begun. Thank you, our friends and guests, the brilliant Starry skies shine because of you.
With you and because of you, we are traveling under Starry skies.
Starry Expeditions Limited
May 21, 2013